BROWARD FLAG HOME PAGE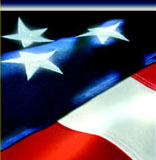 HISTORICAL FLAGS
Check out our HUGE SELECTION of USA, European, Russian, Historic Flags in a wide variety of sizes and materials!
Click on a flag or flag name below to see size, material, price and add to your shopping cart.
The Evolution of Old Glory

A star is added to the USA flag on the Fourth of July following the admission of a state(s) to the Union. Beginning with the 13 star flag (1777-95) to the 49 star flag (1959-60), each of these are still a legal flag and entitled to the same respect as the current 50 star flag. Each of these durable outdoor Nylon flags are made with appliqued stars and sewn stripes. Call or write for prices.

15 Stars

29 Stars


45 Stars
All Miniature Rayon 4" x 6" Flags include a 10" black staff with gold spear.
Click on your favorite Historic flag to see if it is available in our handheld-desk top Rayon flags! Stands also available (see miniature flag page)

Historic
Miniature
Flag Sets

A. SIX FLAGS OF TEXAS 6-flag set includes French, Spanish, Mexican, Stars and Bars, U.S. and Texas.
B. FLAGS OF OUR COUNTRY,10-flag set includes St. George Cross, Kings Colors, British Red Ensign, Continental, Gadsden, Grand UnionBetsy Ross, Bennington 76, Star Spangled Banner and Old Glory.
C. FLAGS OF THE CONFEDERACY, 5-flag set includes Stars and Bars, Stainless Banner, Third Confederate, Naval Jack and the Battle flag.
Copyright © 1976-, Broward Flag & Display Co. All rights reserved
Information submitted by Broward Flag & Display Co. on the internet is believed to be accurate and reliable at the time of submission. Broward Flag & Display Co. reserves the right to make changes in prices, products, and specifications without notice. All trade names/trademarks are the properties of their respective owners. All other product names and logos are trademarks of their respective owners.